Arrangementer store som små så løses det altid med samme professionalisme og engagement. Professionel lyd til koncerter er essentielt for oplevelsen. Vi sætter en ære i at give publikum en stor oplevelse – hver gang.
Vores referencer er mange. Store som små. De tæller blandt andre:
Oslo Gospel Choir
Frederikshavn Blues Festival
Skanderborg Festival
Ikast Musikliv
Simply Red
Haze Over Haarum
Kiilen Rock
Aalborg Symfoniorkester
Kandis
Decco Band
Big Fat Snake
Alberte
Viborg Big Band
Mike Andersen Band
Skipper, Just & Frost
Carpark North
Kim & Hallo
Herning Rock
U21 EM Fanzone Viborg
Dougie McLean
Arlo Guthrie
Tom Paxton
Thomas Helmig Jam
Blue Junction
Danband All Stars
Berlevs Gas Show
Magtens Korridorer
De Glade Sømænd
Shu Bi Dua
Nik & Jay
Danseorkestret
The Storm
Jokeren
PS 12
Povl Dissing
Cecillie Nordby
Nulles Verdensorkester
Prinsens Musikkorps
Alberte
Bamses Venner
A Night At The Symphoni
Sdr. Jyllands Symfoniorkester
Valhalla Musical
Stupid Man Teaterkoncert
Anders Blichfeld
Smokie
Nik Kershaw
Shakin Stevens
Korsør Open Air
Skagen Festival
Antonelli Orchestra
Dalton
Lars Lilholt Band
Ungdomsringens Festival
Brøruphus MGP
David Munelly Band
Barrage
Birthe Kjær
Søs Fenger
Jimmy Jørgensen
The New Vox North
Skive Symfoniorkester
Det Jyske Ensemble
Erann DD
Duné
Nikolaj & Piloterne
Michael Trier Band
Bryan Adams Tribute
Det Kongelige Teaters Opera
De Fire Tenorer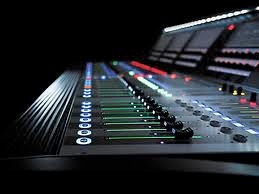 Professionel lyd til koncerter er alfa og omega for kunstnere, arrangører og ikke mindst publikum.
Vi lejer også udstyr ud på dry hire. Se mere her: